A Tasty Hog Roast Treat From Hog Roast Blackpool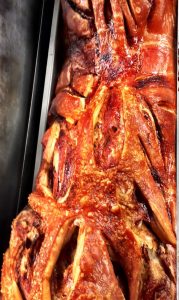 The region and area of Blackpool is somewhere which we all love – and for many different reasons, and there is no finer way to enjoy the place, and each others company, than to have a hog and spit roast catered event with us. Just as the Big One theme-park ride forms an iconic piece of the sea-front in Blackpool – so too do our spit roast catered services provide a centre-piece to the cuisine of the area.
By providing the people of Blackpool with fantastic food at brilliant prices, we have helped to ensure that their parties, weddings and corporate occasions have been both superb and successful – from Fleetwood to Lancaster, Poulton-Le-Fylde and Carnforth – we always ensure that we get it right.The arena of event catering is one which, we feel, is seriously neglected within Lancaster hog roast area – particularly in regions such as Blackpool. Due to this, our catering enterprises have took off in a very successful manner as the services we offer simply cannot be beaten.
This may come across as a bold statement, but by using fresh meats and produce, cooked and prepared by qualified and imaginative chefs and caterers, we have brought fine dining food quality to the tables of peoples events all over the region.
From Master Butchers to Master Hog Roasters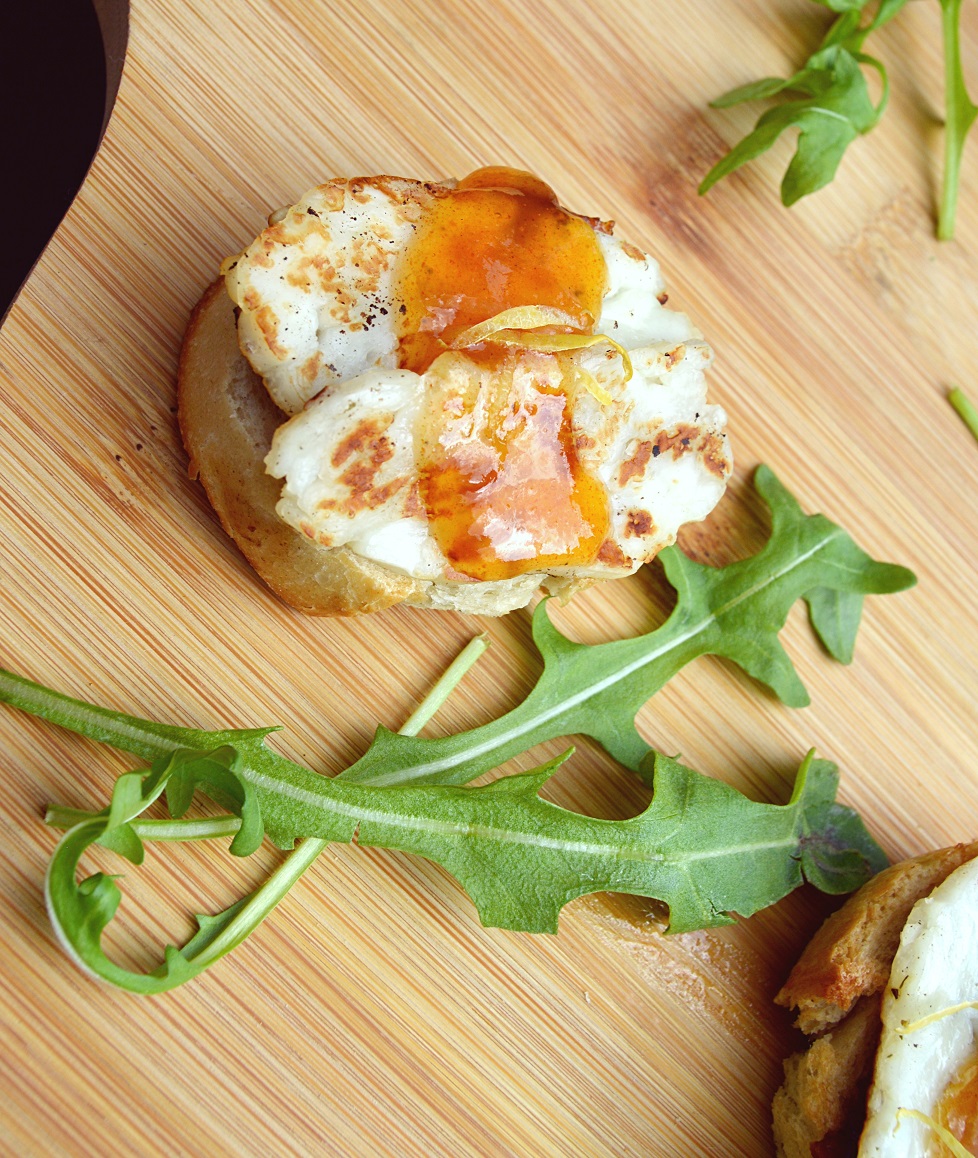 We began many years ago in the butchers trade – which was something, of a family business, that we absolutely loved. Through our involvement in the meat industry, we gained vital knowledge as regards meat and how best to source it. What quickly became apparent to us was that the best way to prepare and roast meat was to cook the meat carcasses whole. By doing this, the moisture levels which are retained in the meat make for absolutely brilliant eating, and this is something we of course loved.
Another great aspect of roasting and preparing meat in this manner is that it is far cheaper to do also – this is due to the fact that the meat doesn't have to be filleted and 'worked on' prior to the roast. So not only does the meat taste far superior when compared to standard cooking methods, but the meat also costs the consumer far less, a win-win situation! Along with this, our contacts and knowledge gained in the meat industry allows us to provide our customers with the very best food when it comes to having their Carnforth hog roast and spit roast party with us.
We Use the Finest Equipment to Roast Our Hogs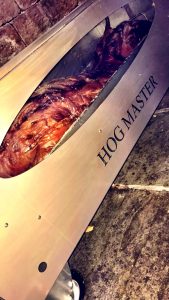 Using the very latest bespoke hog and spit roasting machines, our chefs and staff can literally serve your food in any location that you wish. Instead of other catering firms which effectively tether their clients to certain points and venues (due to the catering firms needing kitchens, water supplies and electricity), we use equipment which allows us to flame roast your meat and expertly prepare your salad and vegetable accompaniments in any location – be your event at the top of a cliff or a glade in a forest (believe us – we have catered in many locations too weird to mention!)
As butchers, it was important for us to know all of our suppliers and how they worked. This way, when our customers asked us where our meats were sourced, we could tell them with pin-point accuracy. More than this as well, by knowing how the suppliers treated their animals and how their animals were fed – we could obviously better determine the quality of the meat which we received.
By sticking to this principle, not only were our customers kept happy through the fact that our meat products were first-rate, but we were also able to carry this knowledge and this principle in to our spit roasting event trade. Thus, our meats are sourced freshly and ethically – and when these whole pigs, lambs, chickens, turkeys and loins of beef are spitted on our poles and flame-roasted, the taste is simply unbeatable.
Catering For Any Event, Including Weddings, Parties & Corporate Events
The majority of our Fleetwood hog roast and spit roasting catering jobs are through three main areas of focus. These are Private Party Catering, Corporate Catering and Wedding Catering. Each of these areas feature whole spit roasted meats at their core and have a varied and diverse range of accompanying dishes from which you can choose from. By taking note of what our broad and large range of customers enjoy eating alongside their spit roasted meats, we have compiled our menus to fit into the three main areas mentioned.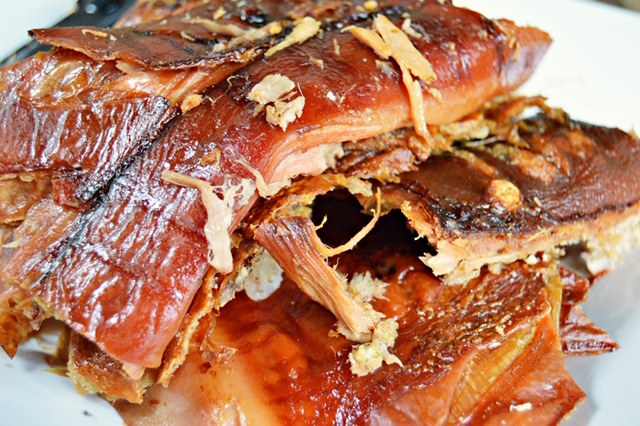 Our Private Party Catering is where our hog and spit roasting journey effectively began. When we took stock of our first bespoke hog roast machine some years ago, we were eager to try it out. We had many parties that Summer – and the popularity of our hog roasts soon made us the talk of the town. Since then we have never looked back – and our hog roasting has gone from strength to strength.
Nowadays, our Private Party menus still hold true to those who wish to kick back and have pork rolls with gorgeous home-made stuffing and apple sauce – great for beers, friends, family and loved ones! Along with this, our Private Party menu options also include far ore intricate and exotic options – such as canapes, and various other aspects which total to a complete and total dining experience of the highest order. By using skilled and trained in-house chefs we have come a long way – and the feedback from our clients suggests we are doing all the right things.
High Quality Service And A Choice Of Menus
Our Wedding Menus and Corporate Menus incorporate a very high standard of service, complete with staggered service options, various courses, and delightful canapés. As with all of our food, we arrive at your event and roast everything from scratch – a testament to how confident we are in the quality of our produce along with our commitment to making your party as theatrical as possible (believe us – there are fewer catering services as sensory inclusive as ours). If a catered event isn't what you're after, then why not hire one of our machines? They're easy to use and a great way to get involved.