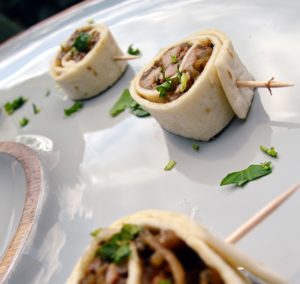 My name is Dave and I am the proprietor and head chef of Hog Roast Preston. I currently base Hog Roast Preston from my family run pub in Ashton-on-Ribble which is a well known busy pub with a great reputation where we use the finest ingredients and all our dishes are home made. As a chef I know the importance of good satisfying food so take this experience and skill with me to the many events I have catered for and get excellent feedback from my customer's.
The reason for this I think is that I listen to what my customer's requirements are and really get a feel for what they would like their event to reflect. I make it a personal experience with each customer and always try to utmost to provide exactly what they want.
A Range of Hog Roast Menu Options
Here at Hog Roast Preston we offer a number of menu options and they can be as minimal as required or as extravagant as your heart desires. The food my team prepare is always fresh and we always try to use local produce including the meat from honest butchers and farmers.
My team are very professional and are always happy to help. They enjoy their job as much as I do and this is certainly reflected in us as a team, as we are able to work very closely and give you(the customer) the service you deserve. All our Menu's can be amended too, either to add or remove certain foods towards your own personal preferences.
Always Freshly Prepared Food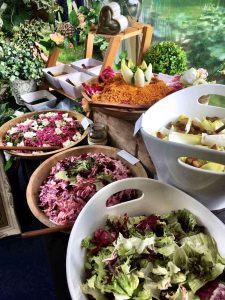 It is not only the Ashton-on-Ribble Hog Roast that we do but have a wide range of other meats on offer. I also have another range of menu's which is close to my heart which is the Southern Slow Roast which I make fresh at my pub, it couldn't get any fresher! Your only a call away to request this. From the start of any enquiry we endeavour to please and this is why I have so many returning customers year after year.
I cater any event as I think no job is too big or too small and no event is ever the same, the mouth watering meats and the jaw dropping visual is just another main attraction in any hog roast party or wedding. My team and I are always on standby ready to help and I believe that if you put in the hard work you will eventually reap the rewards.
Great Tasting Hog Roast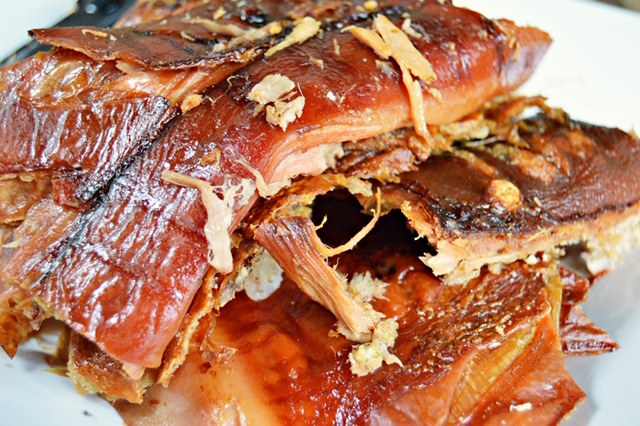 The excellent equipment helps to be able to cook the spit roasted meats to perfection, the best ingredients and materials right from the start shows that only the best quality is produced. The Preston Hog Roast is fast becoming one of the favourites in today's Preston outside catering world and at such a reasonable price you really know what you are getting for your money.
It is definitely money well spent in my opinion and my customer's seem to have the same thought. So why not check out all of our Menu's and at least bear it in mind if you have a upcoming event.
Book a Hog Roast across the North West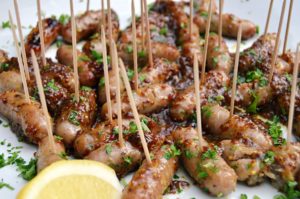 Of course we're well known across Preston for our fantastic food and great hospitality, but in the last few years as word has spread. We've been getting many more bookings from further afield as friends and family of those who have attended one of our catered events have requested for us to cater for them.
For many, Blackpool is often considered a great place to visit for sea air, and of course a large portion of Fish and Chips. But we've been seeing a huge increase in the number of people booking us to provide a Hog Roast in Blackpool, at their events, parties and weddings.
No matter where in the North West you are, or where you intend to host your event. We're more than happy to answer any of your question about our services. And of course, with enough time and notice we can often arrange to travel pretty much anywhere in the North West and potentially across UK in order to provide our delicious hog roasted foods.
The only thing left for you to do, is get in touch with us and let us take care of the rest.
Thanks for reading and we hope to hear from you soon,
Dave and the Hog Roast Preston Team.