Teenagers are notoriously difficult to please, but when the parents of the teenage birthday girl got in contact with Hog Roast Inglewhite team it seemed straightforward. The birthday girl wanted a film day with friends to celebrate turning 15 and the team were hired to provide tasty food for them to enjoy.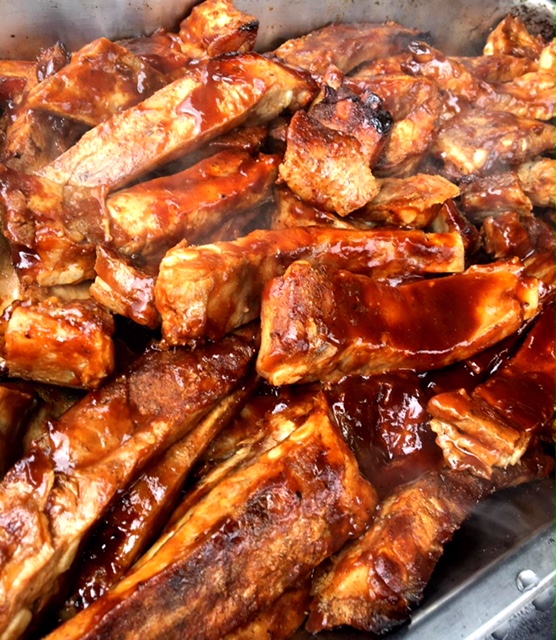 With a guest list of 10 fellow teens, the clients and the catering team wanted the menu to be fun, a task that was made considerably easier when it was revealed that no vegetarian or vegan substitutes needed to be provided, as all the guests ate a meat based diet. The Hog Roast Inglewhite team worked with the clients to put together a suitable menu to please the birthday girl and her guests.
As part of the final bespoke catering package the clients settled on, the Hog Roast Inglewhite team would provide high quality disposable cutlery and crockery alongside the food, the clients thought this was marvellous as it meant they had one less aspect of the day to worry about! The finalised menu that was put together by the team was fun and informal, it included dishes such as: tasty loaded fries, Mac and cheese, and fall off the bone Louisiana sticky pork ribs, along with an assortment of soft wraps and dips. The clients and their daughter were absolutely delighted with the whole package the team had put together and could not wait for the day to arrive.
On the day of the event the chef from the Hog Roast Inglewhite team arrived at the family's home five hours before the 2 pm serving time. The chef worked hard to freshly prepare and cook the food to perfection in the hours leading to the serving time; he worked according to a strict timetable and put in every ounce of effort to ensure perfection.
At 2 pm the birthday girl and her guests tucked into the delicious dishes that had been expertly crafted by the chef. They all loved it! The clients were glad that the event was as informal and as fun as the birthday girl had wanted.