The latest couple who's wedding the Hog Roast Samlesbury team had the pleasure of catering for decided to treat their family and friends to a weekend-long celebration by hiring a grand country house for everyone to stay in! They wanted an equally grand wedding feast to match the elegant surroundings and after viewing our impressive range of options, they hired us without further ado!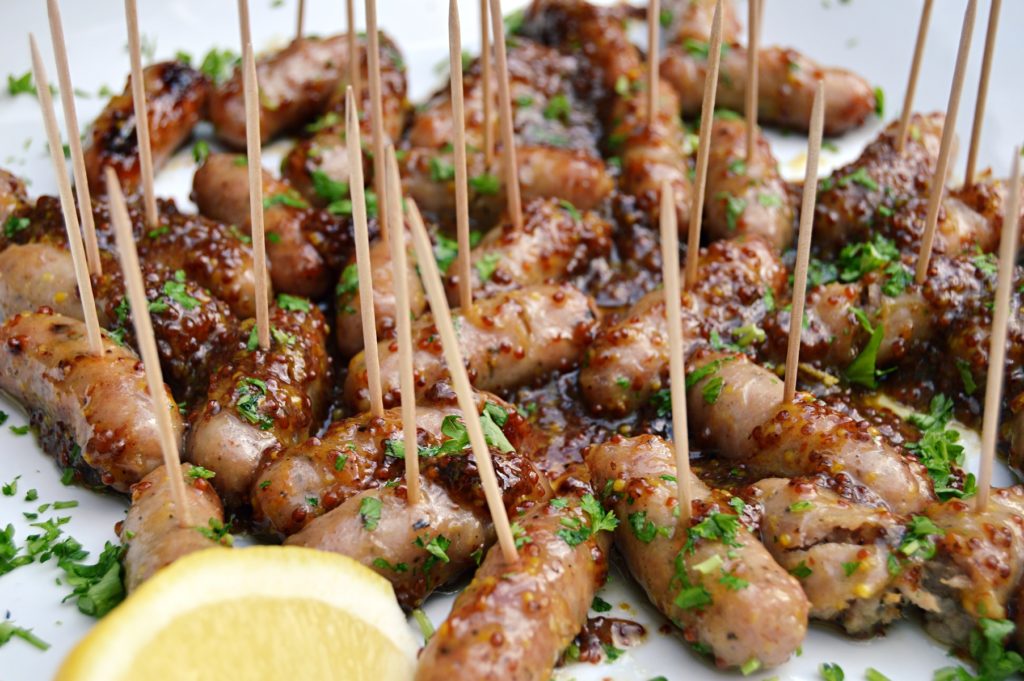 When we arrived on the morning of the wedding day, the antique charm of the house and beauty of the landscaped gardens made us feel like we were in an Agatha Christie novel! The whole house was a hive of activity as everyone was busy making the final, safe in the knowledge that they could leave all of the food preparation in our very capable hands.
We set up our streamlined cooking equipment in the marquee that had been erected for the wedding reception and set about doing what we do best when it comes to wedding catering-creating a lavish feast from scratch using only the finest ethically-reared meat and locally sourced ingredients!
As the guests gradually left for the ceremony,  the Hog Roast Samlesbury worked throughout the morning on the sophisticated 3 course meal and canapes the couple had chosen. They had a lot of treats in store, including a tempting platter of mini gourmet sausages, pate encroute and wild mushroom bouchees, followed by a light smoked salmon starter, and our signature hog roast, a sumptuous sirloin of beef and a tasty vegetarian option for the main course!
When everyone arrived back at the house, our events team were ready to greet the newlyweds with a glass of fizz and some tasty nibbles to whet their appetites, and after lots of photographs had been taken and toasts made, everyone was ready to tuck into the main meal. Every course was very well-received by all of the guests and they all agreed that Hog Roast Samlesbury was the ideal catering choice for the big day because our stylish food and professional service suited the venue perfectly and gave the happy couple the elegant wedding reception they had been longing for!