You may know that here at Hog Roast Penwortham we love to cater for weddings. However, before there can be a wedding there has to be an engagement, and that is a whole other excuse to have a party!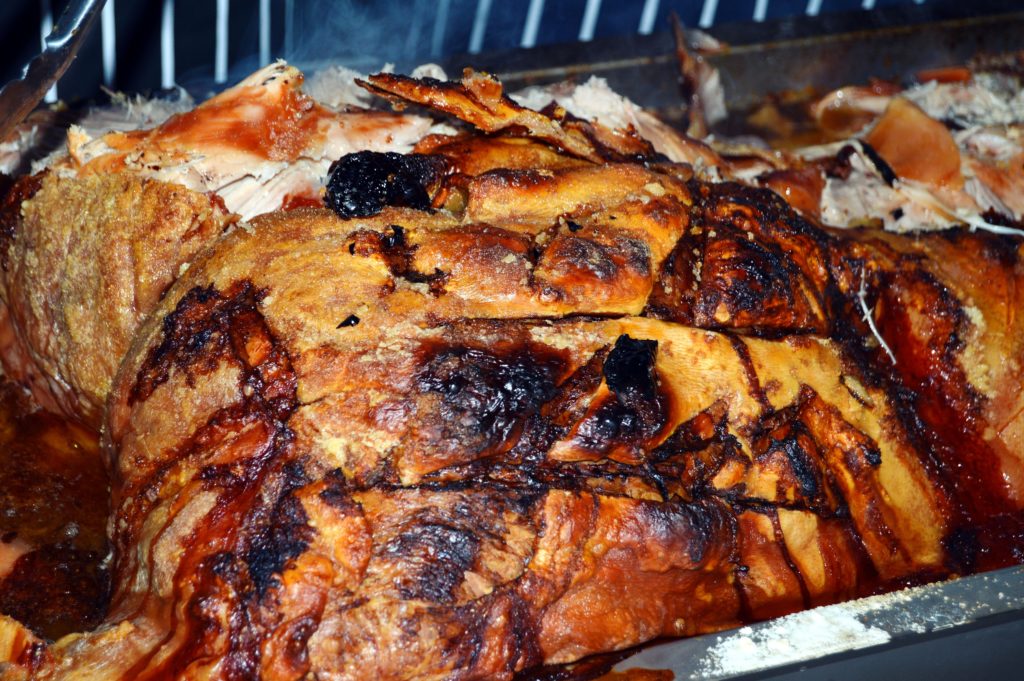 This Saturday we were asked to provide catering at the engagement party of Zoe and Joel. Joel had proposed to Zoe whilst they had been away camping in the Lake District as that was where they had their first holiday, and now they were back home they wanted to throw an engagement party so all their friends and family could help them to celebrate.
Joel was the one who contacted us at Hog Roast Penwortham. After attending an event we catered at for one of his friends he had been blown away and in fact, had kept our number saved for after he plucked up the courage to pop the question! We had been asked to prepare our signature menu. That is whole roasted hog that we serve up with seasonal roasted vegetables, jacket potatoes and corn on the cob- delicious!
The party was being held in the local church hall, where the couple were already planning to get married next year. We congratulated the happy couple when we arrived as they were doing the decorations and got the meat onto roast straight away.
With our roasts, we like to give the meat as much time as possible to become beautifully tender so that it really does just melt in the mouth. With a serve time of 7 pm we would have several hours to cook the meat on our Hog Roast Penwortham machine which was perfect!
We had been told to expect approximately one hundred guests but as always we made a little extra because we know people love to have seconds and even thirds when it comes to our Hog Roast Penwortham.
Before leaving we carefully packed away our stand and once again wished the couple well, with Joel vowing to give us a call once the wedding was booked!